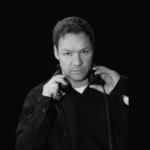 Du Monde aka Jam-X
Arists
Music Producer / Performance
Available now on:
Infos:
Follow me:
Jürgen Mutschall a.k.a. JamX began his dj'ing career playing Neue Deutsche Welle and Italo Disco diversifying into House, Funk, Soul, R&B and Hip Hop. In 1990 he became a resident at Mega Club Centre EXTRA in Koblenz between Frankfurt and Cologne.
In the mid nineties he began focusing on developing his musical career. Opening a record store called Vinyl Underground he started organising house parties in the area. While doing this he met de Leon with whom he teamed up to work on his first productions.
At the end of 1997 they had formed DuMonde and released the Trance single Tomorrow which gained widespread support from both DJs and radio stations alike . DuMonde came to the attention of German Trance legend Talla 2 XLC which lead to them remixing Push's Universal Nation and Love's Coming Down. Founding the Chaos label to release JamX's Das Licht , Keep it that way and De Leon's – Hold it & Fate the JamX and De Leon partnership was producing tracks instantly sought after on the club scene.
Together with Chaos JamX & De Leon pressed on with DuMonde releasing tracks such as See the Light and Just feel free, together with a string of remixes including remixing for the acclaimed Japanese vocalist Ayumi Hamasaki which bought their talent to a market outside Germany.
In 2002 the production duo signed up with the German Record label Superstar Recordings releasing Never look back a title symbolic of their new moves forward, moves that would eventually see them creating their own respected label F8T and a string of dance classics.
For a Decade Dumonde were recognised as one of the foremost production and Dj duos on the trance scene, from production collaborations with artists such as Lange and gigs at God's Kitchen Gatecrasher, Velfarre and other major venues globally they spent the last ten years at the top until deciding to go their own way as solo artists in December 2007.