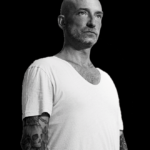 Music Producer / Performance
Available now on:
Infos:
Follow me:
You've got to hand it to Tomcraft. After scoring one of the biggest club crossover hits of all time with the classic "Loneliness" in 2002 (UK Number 1, Germany Top 10 and huge sales the world over), he could have gone the easy sell-out route and churned out decreasingly respectable pop smashes. But instead, he relished the track's success and the popularity that it afforded him and chose to return to the less mainstream side of dance music,creating one of the most popular and acclaimed electronic labels in the world in the form of Great Stuff Recordings in 2003 and continuing to produce quality music throughout the following years.
The Munich hero started out life as a trance DJ back in 1992, when the nascent genre was hugely popular in his native Germany. For a decade or so, he worked alongside fellow German producer Eniac as an explosive studio team, steadily building hype and acclaim with regular releases on the country's famous Kosmo Record-ings amongst others. Following his breakthrough hit, they parted ways following some disagreements,and Tomcraft set about building his reputation in the underground scene further — with the launch of Great Stuff and subsequent signings of huge talents like Lutzenkirchen, Coburn, Oliver Koletzki, The Egg and Ramon Tapia.
2005 saw the launch of Craft Music, a new outlet for his productions with all other signed releases treated to a remix by the man himself with the label undergoing a major relaunch in 2010 to bring it back to the forefront of house and techno music.
In the interim, he released several other big club smashes, including Prozac and Overdose, with regular releases ensuring his name remained in the collective consciousness and an impressive 4 artist albums released across the space of 6 years showing that he was no mere 12″ artist. Having resolved their differences, he is now once again working with Eniac on new material, with A Place Called Soul one of their first reunited efforts and a new artist album promised for 2011. "It's always something special when we work together" he beams of his colleague, who has moved back from Berlin to Munich so that they can work on new music day in, day out.
Meanwhile, he's also been working regularly with English talent Tim Healey (formerly of Coburn fame), staying with his family in Brighton for a week at a time and working solidly on new material. His collaborations with vocalists over the years have seen him work with the likes of Bloodhound Gang singer Jimmy Pop, German soul sensation Xavier Naidoo, the USA's venerable Tommie Sunshine and local rapper Sido, his mind always open to new and disparate influences and styles and his studio forever expanding with new bits of kit and vintage machinery.
Naturally his DJ career exploded upon the mega-success of that single, with highlights over the years including playing to 1.3 million people at Berlin's Love Parade, Japan's famous Fujirock Festival, major festivals in Brazil and some of the coolest clubs in Singapore, Tokyo, Los Angeles, Sao Paolo, Rio, Cape Town, San Francisco,all over Europe, Poland, Germany, France, Italy, the UK and Russia (where he remains a regular fixture).
His sound has morphed over the years from trance into electro house and now since 2007 into a balance of those influences with a progressive house backbone, returning to the melodic sound that he came from originally.
As of July 2019 the newest release from Tomcraft is a record called "Come With Us" with Eniac and Westbam.