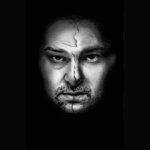 Music Producer / Performance
Available now on:
Infos:
Follow me:
Derb was founded in 2001 by Kai Winter (kan cold) and Boris Hafner.
they biggest release was Derb – Derb in 2001 followed by stromers such as "in Africa" ,coole sau and satisfaktion. The successful album "derbattack" was released in 2004 on Tracid traxx records. Countless remixes in the special derb style hit the dancefloors all over the world!
Now, after a 4 years break, Derb is coming back.. a re-invented sound, up to date, with progessive house and electro influences.. watch out for 2011 and 2012:).. upcoming release: scot project + derb – the sound–out soon on druck records