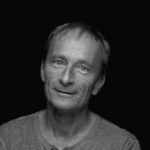 Music Producer / Performance
Available now on:
Infos:
Follow me:
DJ for over 30 years.
Since the first minute of broadcasting (June 20, 1997) moderator and DJ at Germany's Number One "Electronic Music Radio" sunshine live.
Is there regularly on air on Friday evenings from 7pm to 10pm in "Special Squad" and the "Sunshine Live Classics" on Saturdays between 9am and 1pm. Representative for "Klubbingman" Tommy Schleh in "Welcome to the Club".
Performances on the Classic Main Floors of "Nature One" and "Mayday" for years. For many years on the road for sunshine live across the clubs in
Germany.
Own productions and remixes since 1998 for Help Asia! (Tsunami Charity Project) and under the name Eric SSL. SSL is not an abbreviation for "SunShine Live" but for the attributes "schnell, sauber, laut" (fast, clean, loud).
Most commercially successful track: Eric SSL con Bootmasters feat. Candi Staton – You Got The Love (ZYX)