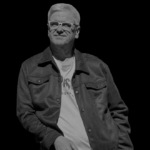 Music Producer / Performance
Available now on:
Infos:
Follow me:
The DJs and producers Markus Boehme and Martin Hensing from Essen in Germany established Future Breeze in 1995.
Markus and Martin managed to get their first record contract in the founding year and hit the mark by entering the national dance charts with the single "Read My Lips".
The big international success came one year later with the massive cult hit "Why Don't You Dance With Me", which also reached the formidable chart position 14 in the German sales charts.
The follow-up singles "How Much Can You Take" and "Temple Of Dreams" were similarly strong and performed well on the worldwide dancefloors.
Parallel to their own singles, they earned great reputation due to numerous remixes for artists like Sash!'s "Encore Un Fois", a single which ranked at position 2 of the British sales charts in 1997.