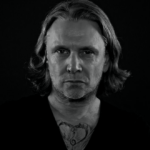 Music Producer / Performance
Available now on:
Infos:
Follow me:
Jens Lissat's tracks are released on trendbreaking labels like Monkey League, Studio3000 Records, Noir Music, Get Physical, Suara, Toolroom, Great Stuff.
For over 20 years now, Jens Lissat is one of the biggest names in the club scene. Insiders gave him the nickname "Godfather Of Techno"..
He is the owner of four electronic music labels, Tactical Records, Monkey League, Studio3000 Records and Next-Gen-Records. The last 15 years he was part of the Duo Lissat & Voltaxx, and they created many House anthems and Remixes. Today he is touring the world solo, under his real name "Jens Lissat". He releases new music on his new label "Monkey League". The style is a a groovy based Tech House sound. Also the sound spectrum varies from House to Techno.
His extraordinary carrer startet in Hamburg when the early days of disco music began (1979).
Back in the 90's he was one of the founders of German Techno Music. His project "Interactive" was quite popular with hits like "Who is Elvis" and also his label "No Respect Records" was a milestone in the beginning of Techno & Trance (both with his partner Ramon Zenker).