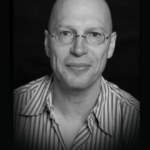 Music Producer / Performance
Available now on:
Infos:
Follow me:
JENS MAHLSTEDT is a DJ, music producer and composer. He writes scores for theatre and film as well as soundtracks for experimental fashion shows, teaching the latter at Hochschule Hannover.
He has played every half decent techno and house club in Europe, every Love Parade througout the Nineties, E-Werk Berlin, Energy Rave Zurich, Mayday etc. Residencies at Beehive (Berlin), Opera House (Hamburg), Maxx and T-Dance (Bremen) have put him on the DJ map.