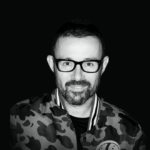 Music Producer / Performance
Available now on:
Infos:
Follow me:
He´s one DJ that has been there, done that and done it all again, and for almost three decades Judge Jules has led the way in the world of dance music. Since hitting the decks in 1987, Judge Jules has influenced an entire generation on Kiss FM and Radio 1 and continues to be on the playlists of millions with his weekly radio show The Global Warm Up, which notches up 750,000 downloads every single week via his podcast and is broadcast on over 80 stations around the world.
As a pioneer of the club scene, passion and persona behind the decks coupled with crowd connection and unrivalled mixing has earned Judge Jules unforgettable sets at the world?s most iconic clubs and festivals including Gatecrasher, Ministry of Sound, Global Gathering and Creamfields.
In the studio, Judge Jules has released over 100 tracks of which ten have reached the top 40 in the UK national charts with countless more gracing the upper reaches of the dance charts. He?s mixed compilations for Ministry of Sound, Universal and Warner Bros, which have racked up over 3 million sales, and he´s currently in the studio gearing up to drop a whole host of new beats for 2017.
Earning his place amongst DJ legends, Judge Jules has received accolades such as #1 DJ (Mixmag), Best International DJ (Dancestar Awards), Best Radio DJ (Smirnoff´s Dancestars), and has consistently featured in the DJ Mag Top 100 poll, peaking at #3 in the world, alongside the industry?s greatest.
Jules? presence and reputation in Ibiza is legendary, and his famous brand, Judgement Fridays (formerly Judgement Sundays) is the longest standing DJ residency in Ibiza history. The night continues to pack out its Balearic home week in, week out over the summer season, totting up 16 years of events on the island.
Judge Jules is not planning on slowing down. Instead, he´s continuing to innovate and lead as he always has done taking the "Judgement" brand to the next level in the form of a record label, and UK tour to influence a whole new generation of dance music lovers.
Having spent plenty of time locked away in the studio, 2016 saw a serious return to form in terms of productions with the launch of his own "Judgement Recordings" and releases on Coldharbour Recordings, Sirup Music and more. With tracks like "Turn On The Lights", "Burn In The Sun", "With A Song" and "Te Quiero" all gaining high profile support and on chart placements on Beatport, Jules is still very much at the top of his game both behind the decks and in the studio.
With his early ambitions earning him the name Judge Jules, the legal world has become something of a backbone throughout his entire career and having re-trained whilst on tour, during part of the week, in addition to his DJ travels, Jules is a music lawyer with Sheridans, advising labels, DJs, artists and a wide range of other music industry folk. Jules has also lent his expertise in the legal field to a regular "Industry Insiders" column in Mixmag offering advice to up and coming DJs and artists. "Phases come and go, genres are born and laid to rest in the blink of an eye, but one thing is for certain?" Judge Jules is here to stay.