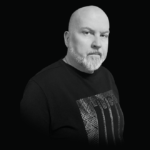 Music Producer / Performance
Available now on:
Infos:
Follow me:
As one of the most talented and in demand producers in Electronic Dance Music, Talla 2XLC is a true legend and founder of the international club scene. He produced hundreds of big anthems in his own unique style which over the years has evolved into the hard driving euphoric trance we hear today. Its all about uplifting!
Having spinned alongside keyplayers like Armin van Buuren, Tiesto, Paul van Dyk, and remixed/edited trax by armin van Buuren, gareth emery, faithless, cosmic gate, b.b.e. darude and more,
Talla knows how to hypnotize a massive crowd. On top of that, Talla 2XLC has also been releasing on a range of leading trance labels and distributions such as Perfecto, Armada, Euphonic and his own Tetsuo Records, while simoultanously spreading his progressive and uplifting passion with Uplifting hits like "Rise", "Rush Hour" and "Fracture". In 2014, Talla unites with a lot of other producers such as Indecent Noise, Darren Porter, Ram, John oCallaghan for his mix-cd and song collaborations.