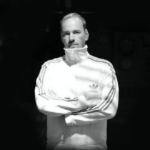 Music Producer / Performance
Available now on:
Infos:
Follow me:
York is an electronic dance project of the brothers Torsten and Jörg Stenzel. Torsten is the mastermind behind it and the driving force, whereas Jorg delivers most of the typical great York guitar melodies.
Since their first release, 'The Awakening', York has been the name on everyone's lips. Catchy guitar hooks and delicate dance textures have caused a sensation in dubs, on the radio and in the charts across europe. Torsten is a composer and producer since 20 years, having worked with the likes of Moby, Faithless, All Saints, Chris Rea, ATB, Tarja Turunen, Jennifer Paige, Asheni, Vanessa Mae and many more.
After receiving gold-and Platinum awards, the "echo" nomination and 3 million sold records he is without a doubt a 'Master of Music'. He began his musical career early in his childhood, learning the piano from the tender age of 5 when he began his classical training. until the age of 18 classical music and theory were his life. he was teaching piano lessons as an privat teacher and even played the church organ in his home town for 3 years. in the early 90's his orientation changed, and he discovered the rapidly growing techno/house movement. little by little he put together his own studio and combined parts of his own musical production skills under the broad control of classical theory.
his first success came in 1992 with N.u.k.e's 'Nana' which shot to number 1 in the charts in holland, belgium and italy. From there Torsten began working with a variety of DJ's; DJ's such as Taucher with whom he created the tracks 'Infinity','Atlantis', and 'Fantasy', all of which went Top 100 in the german Sales charts. With DJ Taucher he was forcing the remixing of other Major Artists, after 53 remixes 1997, he was voted the best remixer of the year by the readers of germany's top raveline Magazine. his reputation began to grow worldwide, culminating. His releases and chart success. with a Dj from Frankfurt called 'Sakin', he started the Project -Sakin and Friends on his own label 'Planet Love Records'. This massive Trance hit was since robert Miles 'Children' one of the best selling Trance record ever in Germany. it made gold and Platinum also in england, Denmark, italy and sold nearly 700.000 Copies. he was nominated for the best selling national Act with the 'Echo'.
One year later, 1999, his Project 'York' started to burn in the uk. with a Coverversion of Chris reas 'on The beach' he went no 3 in the british Salescharts and three times Top 30 with the follow Singles 'The Awakening', 'Farewell To The Moon' and 'Fields of love' (together with ATB).
Since then he worked with many Different writers and Producers and the success continues: recently his Songs on Tarja Turunen's longplay "My winterstorm" made Platinum in Finnland, russia, germany and will be released in 70 Countries. His Songs "The rain" – "Damned & Divine" and "northern Star" were conducted
in the "remote Control" Studios of Hans Zimmer by James Dooley, the Dream Team that made Stunning hollywood Soundtracks like 'Gladiator'.
He wrote also the b-Side for her new Single "i feel inmortal" and worked on several Tracks for her new 2010 Album "what lies beneath".
York featured also successfully with Dj Shah on Magic island recordings with the common track "Sunset Road".
Since 2011 York focuses more on his imprint Planet Love Records, which he relaunched in cooperation with Armada Music. He just finished his new Album "Islanders" which features also cooperation's with Mike Oldfield, th Thrillseekers, Jennifer Paige, Mike Oldfield, Hans Zimmer and many more.
He also releases a serie of Chillout compilations called 'Planet Chill', which are Highly anticipated by the audience.
In 2013 he also released a Remixalbum together with Mike Oldfield called "Tubular Beats" which reached the Top 10 of the Itunes charts in germany and many other countries.
In 2014, York moved from Armada Music to Blackhole Recordings with his own Label "Planet Love Records", but still continues his well respected chillout albums
"Planet Chill" on Armada Music.