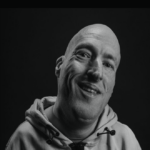 Music Producer / Performance
Available now on:
Infos:
Follow me:
Ectic has been Djing since the late 90's and been a major part in developing some of the biggest north west UK's underground dance music genres, as early as 2001 he started pushing through the ranks of the UK club scene with his unique Trance sets infused with uplifting vocals and driving Hard House beats, in 2004 the production side of his career started to shine with his first ever release being signed to the Clubland 6 album for AATW / Universal Records, from this moment on he was truly hooked and had a string of releases / remixes on many labels including Ministry of Sound while holding down a residency at one of the UK's legendary Bounce venues Maximes and playing guest sets around England.
As the 2010's hit and the music landscape changed Chris felt he wanted to expand his production techniques and style to keep in line with the modern audience. After many months of experimentation in the studio his group Klub Killaz was formed, the new genre was a mixture of Electro, UK Bassline, Piano and Organ House or as many from Leeds and Manchester called it Jackin' House.
Klub Killaz didn't take long to start getting noticed due to their fresh take on a brand new rising genre and was picked up by Sunrise events, from that moment on Klub Killaz blew up sharing stages in front of thousands with acts such as Tchami, Julie McKnight, MK, Artful Dodger, Low Steppa, SKT, DJ Luck & MC Neat while racking up millions of plays on social media. Ectic was also featured in DJ Mag's Miami Winter Music Conference Edition for his role in founding the group and producing the tracks.
So I'm guessing since this is my DJ Bio you're wondering why I haven't mentioned my disability yet? Well I'll be honest I've always wanted people to see me for what Ican achieve before they see any limitations, since I first started making music I've had one mindset and that is don't be average be the best you can be and never let your selling point be a gimmick.To this day I feel I've achieved that and the love I get from every artist I meet or crowd I play in front of reflects this.
So what next? Well the pandemic hit so I've had a lot of time to sit back in the studio and capture what it is I truly love about music, over the last couple of years I have been reigniting my passion for Trance & the harder sides of dance music.As this is the start of my 3rd decade as an artist my ambition is stronger than ever and my sights are now firmly set on going back to my Classic Trance & Hard Dance roots.