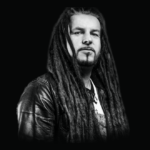 Music Producer / Performance
Available now on:
Infos:
Follow me:
Scot Project is a regarded to as a legend in the dance scene. The genius behind some of the most epic tunes in the 90's and early 00's. Scot Project single handed, started the movement for the harder / edgier side of electronic music.
It all started in 1986, fronting a youth club in Frankfurt, and from there took up residency in many clubs around a city well associated with the dawn of EDM. His first release was in 1994 'X', followed by the massive Underground hit 'U' in 1995 on Positiva Records.
His international breakthrough came in 2001 with his well known ultimate Anthem 'O-(overdrive)' that was a game changer for the genre of Trance music. A second home run came with 'L–(Want your Love)'. knocking off Eric Prydz 'Call on Me' at the No.1 spot in the European vinyl charts.
This took Scot Project on a journey around the globe for over a decade, performing at every major night club and festival on the planet, and regular appearances at landmarks shows like DanceValley, Sensation Black, Defqon, Trance Energy, Tomorrowland , Global Gathering, Love Parade, Street Parade and many more.
His discography of over 250 productions and remixes includes massive tracks such as 'G – Ghost', 'T – Techem' 'FM –Feeling Me' and His Album 'A1'. Under his other aliases 'Arome', 'Tocs' and his latest project 'Supermusique!', he has releases chart topping remixes and tracks such as 'Arome – Hands Up', 'TOCS 2' or 'Do You Want me' and 'Stop this Feeling'.
In 2010, Scot Project received a genre Beatport Artist Award, and has had the honour of being supported by many legends in the EDM world such as Tiesto, Ferry Corsten, Paul Van Dyk, Armin Van Buuren, Paul Oakenfold Judge Jules, ,Yoji Biomehanika, and many more.
In the past year, "twelve X" (together with A.s.y.s) , the NO. 1 chart success "W(whooo!)" EP and "P(paradise) , showed a new direction for the old master. Also the "C" EP was the top track on Simon Patterson's "Night Vision" imprint on Spinnin in 2012., the last year was definitely the return for the man who was there at the start of it all.
2013 will see Scot Project continue his venture into a territory he has been building towards for the past several years. Long gone the days of Hard Trance, Scot's sound is now comprised of a diverse fusion between Progressive, Electro, and trance. A sound that can only be dubbed as Electronica.
As EDM evolves on its exponential path, new artists are introduced and make their climb to the top every single day. Some artists go the way of history, and yet, a few from the past continue to re-build, re-fresh and re-connect with the electronic generation. Scot Project is one of those.
And so the legend continues.