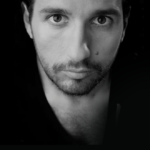 Music Producer / Performance
Available now on:
Infos:
Follow me:
With accumulated sales reaching millions in singles and albums and tracks on over 100 000 000 compilations, we can say our prodigious dj/producer truly has made his mark on the world of (dance) music.
Born Christophe Chantzis, our classically trained pianist, DJ and multi genre producer is the mastermind behind a multitude of projects. He´s not only the creator of IAN VAN DAHL but also the brains behind projects like DEE DEE, ABSOLOM & ASTROLINE.
Some of his international achievements are:
• A dozen UK top20´s (5 UK top10´s)
• Best sold dance album of the year UK
• Best sold dance single of the year UK
• Belgian´s most successful producer in the UK ever
• Numerous European, UK & German dance #1´s
• Winner TOP OF THE POPS Award (beating Moby, Basement Jaxx and Scooter)
• Winner MTV Dance Star Award
• Winner International Dance Music Award, Miami, USA
• iTunes USA #1 downloaded album
• 54 consecutive weeks in the US BILLBOARD charts
As a producer and songwriter, he was able to collaborate with artists like DJ Tiësto, LeAnn Rimes, Praga Khan, Daddy DJ, Lasgo, Kelly Llorenna, Ace of Base, Shaggy, Milk Inc, Puldriver, Conjure One, Lumidee, Michael Mind, MIKE, Fiocco, Jes, 2 Vibez,,…
When not behind the decks, somewhere around the world, you can find him in his studio working on new music, collaborations or sync music.
Christophe has over 4000 music placements in films, TV series, commercials and computer games. Some examples are: Ugly Betty, NBA, National Lampoon, Neighbours, Traffic Cops, Pimp my ride, MTV, Dragons Den, Seconds from Disaster, Skins (Netflix), Miss Universe, Konami Dance Dance Revolution and many many more
Find him at a venue near you bringing back memories with songs we all love.
Availlable for worldwide bookings!