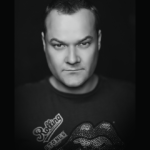 Music Producer / Performance
Available now on:
Infos:
Follow me:
Jay´s career truly kicked off in the 90's. Love Parade, the rest followed Nature One Airbeat One, Ruhr in Love he wowed them then. As well as having become an established presence on the German club scene,he's played around the world, Taiwan, Japan, Africa, Russia, Dubai, U.S, Ibiza, and too many other European locations to mention.
Jay's probably one of the busiest DJs out there right now, if residencies were a day job he is fully employed. H1 Hamburg, JJ Club UK, JJ Club Germany and a tie in with one of the largest German club chains and when he gets the chance international gigs.
He is constantly playing alongside the likes of David Guetta, Roger Sanchez, Chuckie, JCA, Tom Novy, to mention only a few.
Daytimes get devoted to the production schedule. Not only his personal work like "I wont let you down" a monster iTunes top five hit, he is also focused on his side projects. Right now the one ripping the scene apart is Master and Servant. Teamed up with Gordon from The Disco Boys, an ongoing collaboration, delivering an edgy electro feel but immensely danceable, a perfect vibe for the floor as they blend recognisable samples, often using past classics from the likes of Depeche Mode and mashing it up with their unique production style.
bio2 – Biography
Jay doesn't stop there, remixes in the last year? What he's done? Well it's a wish list for any producer, tracks with Erick Decks, Chuckie, Cidinho & Doca, Lissat & Voltaxx, Dominik De Leon, The Disco Boys, Matthias Menck & Jerry Ropero, Medina, Camisra and plenty more.
Jay Frog to describe him, total crowd pleaser, ultimate showman always able to read and work the club, total connection with the audience. Definitely not a DJ you can ever accuse of playing to the CDJs and not the floor. There is never anything less than 110% commitment.
Jay has proved his skills as a dance shape shifter not a bandwagon jumper he has a diary that defies definition. His hard work and determination are going to be pushin him totally into the next zone.