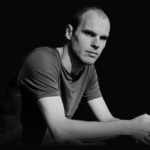 Music Producer / Performance
Available now on:
Infos:
Follow me:
The name Misjah has been synonymous with quality dance floor productions for over 20 years. An innovator, an inspiration and living legend to many.
It all began in 1991 with releases under one of his alias's "Dyewitness". "Observing the earth", "What would you like to hear", "The Future" and "The Masterplan" already put his name on the map of dance floor hits forever. They are still considered all time classics.
After these releases, Midtown Records asked Misjah to start his own label for them; X-Trax was born on December 1994. He started producing tracks with the help of some friends: DJ Tim and Jeroen (Groovehead) Artists such as Ferry Corsten, Umek, and Piet Bervoets (Rank1) also had releases on X-Trax Classics from this label include: Trippin' Out, The Club, Special Acid Edition, and of course "Access" which made it to the English charts in 1995.
Due to the huge success of X-Trax he was sought after by such artists like: Josh Wink, Jam and Spoon, Reflect, Format One, Finitribe, Denki Groove, etc to produce remixes for them.
Misjah has also produced under various artist/project names in different styles of dance music. In 1999 he started another project under the name "AMbassador". It was under this name that he remixed "Blaze – My Beat". His remix became a huge club hit and was used in the video clip. It also made it to the English charts.
In December 1999 he stopped doing the A&R for X-Trax. In 2001 he started a new label called ReRun and ReRun Booking's DJ Agency. The agency is responsible for booking some major players in the techno scene such as Hardcell, Trevor Rockcliffe, etc.
He has released on numerous labels including: Craft Music, Automat, Wetmusik, Pocket, Zync, Mankind, Jericho, etc. Just to name a few. His tracks are being played by many high profile djs as: Adam Beyer, Sven Vath, Carl Cox , Judge Jules, etc.
Since his dj career took off in 1994, he has been traveling around the globe continuously to all continents. Playing at famous clubs and festivals including: Dance Valley, Roskilde, Mayday, Nature One, etc
As a DJ, Misjah has his own funky style. His sets contain bits and pieces of almost all styles of dance music from house to techno and from minimal to electro and everything in between.
In 2008 he started his monthly podcast "Misjah In The Mix" which is rapidly getting huge amount of radio play and downloads.
In 2009 he started a company for his mastering work called. 24mastering