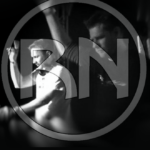 Music Producer / Performance
Available now on:
Infos:
Follow me:
Raver's Nature was a three-man project right from the start, consisting of Markus "Roy" Ströbel, Peter Luft (a.k.a. Pedro Ferrari) and Ralf Lindner (a.k.a. John Bogota). All three band members are still pretty young, but their musical experience is both varied and plentiful.
The idea for Raver's Nature came with the Acid wave from England which hit Germany in 1989. Roy and Pedro started working as DJs at home in La Monza in 1990. They played all kinds of dance music Acid, Hip House, Italo House, and lots more… It was also in this club that the two DJs met John. John had lots of experience using Amiga computers to produce soundtracks for video games, and that's exactly what Roy and Pedro wanted to do: produce their own tracks. And that they did the first compositions were born. But back then, nobody was interested in their tracks and they found themselves moving from label to label in vain. Okay, the trio said, we'll do it all ourselves then! At the end of 1991 they produced, pressed and distributed their first records all on their own. The project was called "Spirit of Tekknology".
After this record and thanks to Roy's hard work, they started establishing new contacts in the music business. With the help of Raver's Nature, the BASH label was created, which then released their second record. Shortly after the BASH record release party, they made their first major live appearance at the Love Nation Party in Berlin. This show convinced us all of their musical potential and professionalism. When the BASH label was dissolved, Raver's Nature were forced to look for a new label, and in 1993 they moved to Low Spirit, which was to signal the start of a "successful friendship" for both parties.
Their first step towards success came with two big Mayday live gigs in 1994 ("Rave Olympia" and "Raving Society"). The single "Take Off!" entered the single charts in the same year and reached Number 27. The follow-up track "Stop Scratchin" also sold well, reaching Number 34. Some of the major achievements of Raver's nature include receiving the Camel Move Award in 1994 for "Best Live Act", or the nomination for the VIVAwards in 1995.
The first album, "La Monza", was released at the end of 1995 shortly after the single "Bring Me Noise". This single also made the charts (Number 49) and naturally caused a huge demand for Raver's Nature gigs. Consequently, there was no time to produce new material.
In 1997, after a long time in the studio, there was finally a new track which would introduce a completely new sound. With "You Blow My Mind", Roy Ströbel and his friends re-emerged as leading figures in the German and international techno scenes. The new single was a combination of heavy guitar riffs, electronic sounds and one-of-a-kind voice samples all backed by a throbbing beat that won't let you go. Everyone at the Sonic Empire, at the Mayday on April 30, 1997 in Dortmund, knew that Raver's Nature had managed to create once again a No.1. dancetrack and the new sound and the different performance would be exciting and accepted by the fans. After the first tones and the actual video running in the background, no one could stop the 20.000 enthusiastic ravers. Raver's Nature presented themselves more mature than ever.
A strange and mysterious break followed. The guys worked together in the meantime with Marusha, which resulted in three singles and an album for the female DJ. However, only one claimed own release in 1998 under a new name (3 Wise Monkeys), and rumours were also going on about a new album which would show even more of the new style started with You Blow My Mind, actually, it was supposed to contain a rework of the single. But this album never saw the light. John explains:
"We wanted to show another style of our music with You Blow My Mind. We had been watching the breakbeat-community in England and its influence made us switching from 4-to-the-floor to this style. Yes, there was and there is an album which has such tracks and was not released, because during our shows we noticed very soon that our fans didn't accept and understand our new ways of music. So we decided not to release it after all."
After some time of inactivity Roy, John & Pedro finally released a new single under the name RN+1 in 1999. The additional member was Calvin Dywane King, whose voice can be heard throughout the song. The style was passing to the "latest new-wave" called techno-lectro, supported by Westbam.
At the beginning of 2000, a new single, a new pseudonym: Fourtech – Six Days. A covered song for the first time, but the B-side was even more memorable, probably the most beautiful song ever produced by Raver's Nature and once again, supported with the vocals from Calvin.
This year included a significant loss for the group: Pedro Ferrari decided to leave. He said it had been very hard for him to go, but he just couldn't do anything more for Raver's Nature. He also wanted to explore new ways. He started DJ-ing as member of the DJ-4 Team.
After various and numerous sideprojects, Roy and John celebrated a big "comeback" with the single Believe It's True, finally under the original name. Uplifting techno, exciting melodies and vocals once again, though this time it's Roy himself. Just like in the old days. Many gigs, booked-out weekends, a rocking performance at Mayday Poland at the end of 2000.
What's happening since then? A lot of sideprojects and teamworks, including Maik Maurice from Resistance D, Bas Molendyk from Belgium and Marusha again. Two significant performances at Nature One, and another two at the famous rave Goliath in Switzerland. A new version of Hands Up Ravers saw the light too in 2002.
2003 brought us another single produced together with Bas Molendyk and at the end of the year, the new "self-made" single arrived on vinyl and later also on CD-single. And Pedro Ferrari hasn't been lazy either, he is to be found at the Toxic Records label, for which he works as management director. However busy he might be during the day, he has found time to produce, he's also contributed musically to the label by delivering a remix and co-producing one single.
It was 2005 and it's all very silent again. However, a preview of Pedro's first very own single, Way Of Love, has seen the light on a release of Toxic Records, a pumping hardtrance song. The full vinyl was expected soon. Roy and John are also in studio and hopefully they'll deliver some excitement for our ears very soon!
Pedro's vinyl was finally released after a lengthy waiting, and it took even more time for the latest Raver's Nature single. However, there were strong and sad reasons behind this waiting: Roy and John have decided to go on separate ways, which could already be seen if you took a look at the production credits of the single. 15 years of partnership has ended. But the legacy of those 15 years will live forever!
Both guys have started their new "lives" in the music business. Roy Ströbel teamed up with Mike Rubin and singer Beccy Boo and created The Kiosk. Two singles have seen the light so far, the stomping GoGoGo and the summer hit Tomorrow. The album is in progress. Meanwhile John was busy too, and finally he is about to launch his own label called Die Dorfbande, and a new single is coming soon which he produced with his new partner Rabbeee.