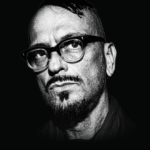 Music Producer / Performance
Available now on:
Infos:
Follow me:
His name is Taucher – the German word for diver. When thick fog fills the room, deep, abysmal sounds start setting in and intensity & temperature are on the rise, then you know … it's Taucher time.
"If the night develops into something you cannot fathom nor explain, if something important happens which strikes you with almost supernatural awe, then the night is complete and the mission fullfilled."
There are not many DJs in this world who caught as much public attention as DJ Taucher who, back in the days, entered the scene in his fantastic scuba-gear, established himself as an authentic artist and hardly missed a party ever since. In the meantime, Taucher has caused quite a stir from behind his turntables. Endowed with extraordinary flair and intuition, he selects and creates exquisite Trance tunes. Equipped with outstanding talent and skills, he knows how to lead party crowds through the night. His suspenseful DJ sets are more than intense and, after years of touring the globe, have gained him a worldwide fan base. His key to success is his ability to celebrate his gigs as performances while always staying true to himself. He embodies Trance like hardly any other artist.