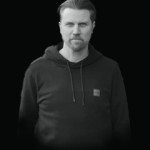 Music Producer / Performance
Available now on:
Infos:
Follow me:
"Music, Fun & good Friends" is the life-philosophiy of Tom Wax, a man, who influenced the history of electronic music from the beginning as a DJ, producer and remixer and still is going strong . His legendary DJ-gigs and his uncountable releases made him famous and well known around the world.
He produced electronic evergreens such as "It´s our future" and "Back on plastic" under the projectname AWeX or "Tales of Mystery" (DJ Tom & Norman), "Cosmic Evolution" (Microbots), "Freedom of Expression" (Arpeggiators) or "Wormhole" (Tom Wax & Jan Jacarta).
Tom started Djing in 1988 as DJ Tom and made his first expieriences behind the wheels of steels around his hometown Darmstadt. Since then he made himself a name as Tom Wax with DJ gigs around the world and his 8 years residency at the famous Technoclub @ Dorian Gray / Frankfurt Airport.
He played at all big events in and outside Germany such as Mayday, Nature One, Love Parade, Dance Valley, Synergy and more. Since 2000 every 3 month he is the host of German wide "Clubnight", a weekly radio & TV DJ mix show,which is specialiced in electronic music . With his straight Techno DJ-sets he excited thousands of party people around the globe in such countries as Australia, New Zealand, Japan, USA, South-Africa, Canada, Russia and nearly every European country.
In 1991,when he still was in shool, he realized his talent and love for electronic music and released his first tracks in cooperation with his longtime mate Thorsten Adler as Microbots on Overdrive and R&S Records. One year later both released their project Arpeggiators on German-Techno-guru Sven Vaeth´s new founded and later world famous Harthouse imprint. In the last ten years Tom had over 100 releases on such labels as Plastic City, Tetsuo, Low Spirit, Superstar Recordings, Sony Music and of course on his own 1994 founded Phuture Wax label.
Over the last 10 years Tom produced a lot of 12inchs and longplayer together with some of his close music friends such as Norman "Terry Lee Brown" Feller, Talla 2XLC, Frank "The Timewriter" Cochois, Jan Jacarta, Bill Brown, Mario de Bellis and mainly with his longtime partner Thorsten Adler – to name a few.
His works had different musical faces under different project-names such as AWeX, Electric Nature, Wax Trax, Arpeggiators, Tom Wax & Jan Jacarta, Microbots, Psycho Drums, Toja but all had the typical sound of Tom Wax.
Since 1991 Tom made over 100 remixes for other artists such as Erasure, Hardfloor, Jam & Spoon, Steve Pointdexter, Talla 2XLC, Boowy, Resistance D., The Shamen, Cosmic Baby, Sparks,Mesh,John Starlight " they all got a special Wax-sound rework.
In 1994 Tom founded together with the Undercover Music Group Germany his own label "Phuture Wax", where he released some of his own productions as well as tracks of his friends. Since 2002 he manages the label on his own and made a relaunch of the PhutureWax.Network which now includes the record label, the Phuture Wax Soundlab and a DJ booking & event agency.
In May 2002 Tom released his first ever solo release on Universal Records called "…and then it hit me!" and in April 2003 the second 12inch "My definition …" followed.
In 2003 the track "Mechanical Slavery" with a great remix by Eric Sneo was released and Tom started producing the new longplayer of German Techno Queen Marusha called "Offbeat", which came out in May 2004. For 2005 Tom´s "A new life EP" is sheduled as well as the cooperation with Berlin DJ Mijk van Dijk "The Highest High".
The solo productions of Tom show the sound that he loves to produce and what he likes to play when he is Djing a mixture of straight Techno and progressive House and Trance sound. Since the beginning of 2004 Tom hosts his own weekly radio show on German radio station YOU FM every Thursday night from 9 to 11pm CET.